Today was primarily dedicated to school fundraisers, so we were challenged with dinner prep. This morning we started thawing a frozen pork tenderloin with lemon/garlic marinade. This evening we made up a quick saskatoon berry sauce, and then steamed green bean almondine. What a simple way to enjoy an awesome dinner! Notice how well the saskatoons held their shape…
The recipe for the saskatoon sauce, from Kelly Rossiter, and based on one pound of pork tenderloin, is as follows: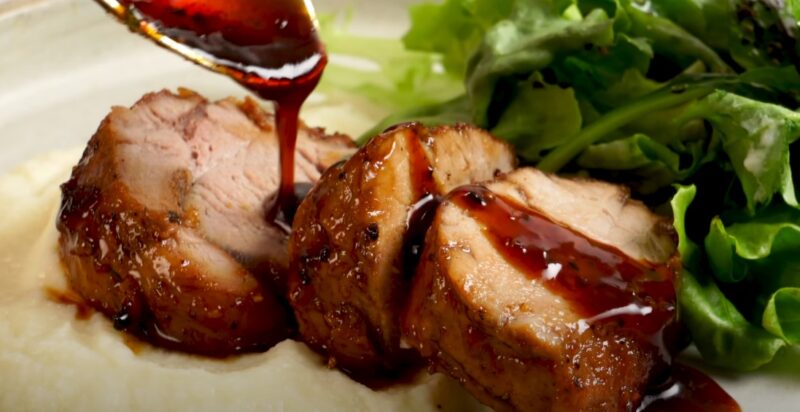 1 Cup saskatoon berries
1/4 C red wine (we used a local cabernet sauvignon)
1 Tbsp sugar
1 Tbsp lemon juice
1 Tbsp corn starch (optional)
In a small pot place the berries, sugar, 1/4 cup red wine and lemon juice and heat until boiling. Lower heat and let cook for 15 minutes or so, until berries are tender. If you are using corn starch, mix the starch with a bit of water and pour into the berry mixture, stirring constantly. Cook for a couple of minutes, stirring. If the consistency is too thick, you can add a bit of water.
This pork tenderloin with saskatoon berry sauce and green bean almondine is the perfect example of how a few simple ingredients can be transformed into a delicious and satisfying meal. So the next time you're faced with a busy day and are unsure of what to make for dinner, give this recipe a try. You won't be disappointed!